Christmas message: Fires and Connections
21 12 2022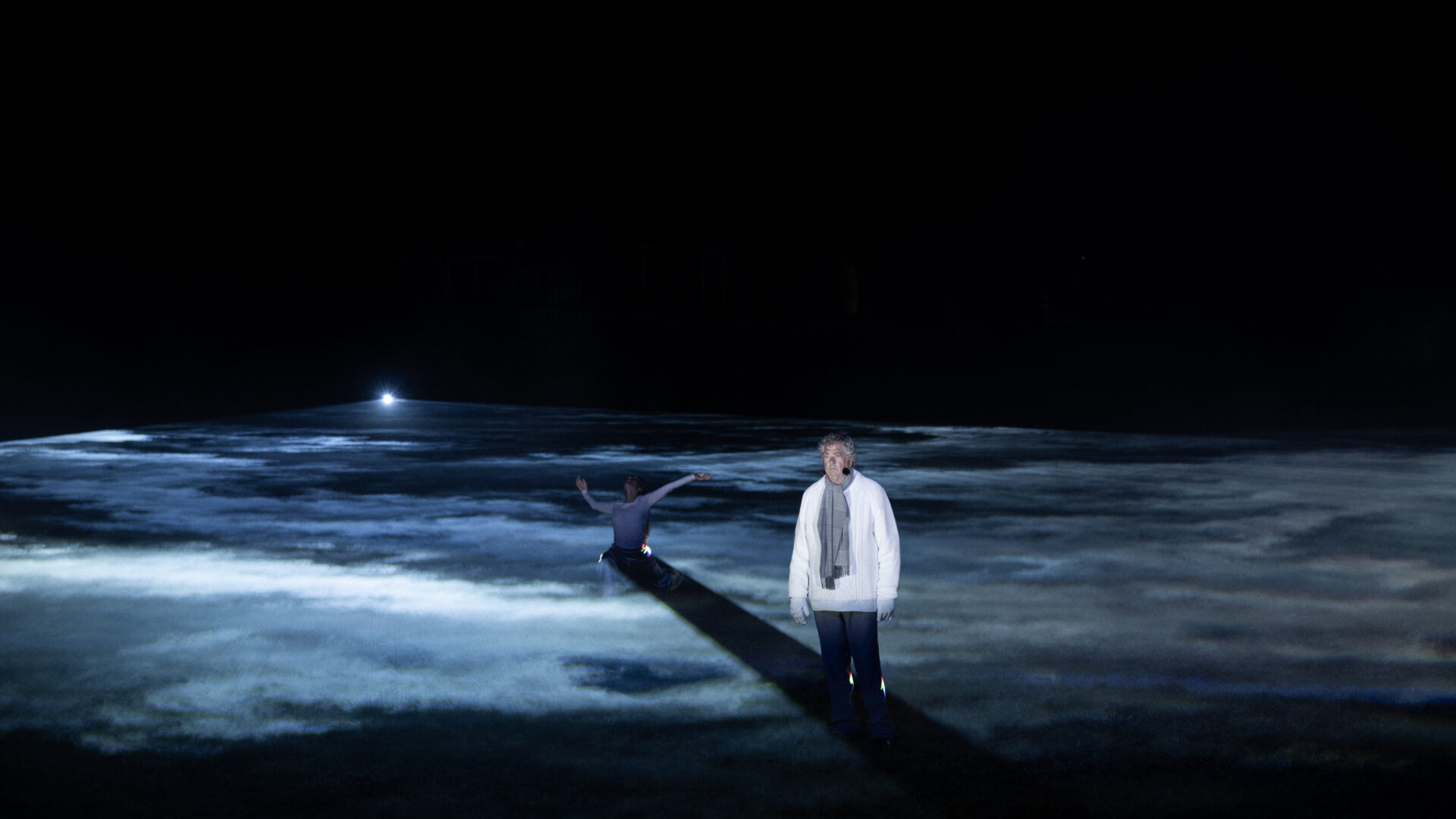 Christmas is a time for reflection. For thinking about what we want to take with us and what we would rather leave behind. In my family, we have a tradition of building a fire on New Year's Eve. Everyone gets a piece of paper and writes on it what they want to leave behind. We then throw the papers in the fire.
2022 was a turbulent year. In just a few months, we seem to have become used to having a war in Europe, paying for expensive shopping and always wearing big jumpers.
Change and connection. These were the themes for Tryater's productions this year. Under Wetter was about our changing skating traditions, Romte was about changes in housing over the years and Sintgelok about one of our most important traditions.
Although there are plenty of things I'd like to put on paper and throw into the fire, there have also been plenty of moments that have touched me. Like all the generations of actors, musicians, dancers and players coming together on the ice rink in Wergea during Under Wetter, and the joy of playing each evening, whatever the weather, so as to tell an important story. And the roaring laughter in building companies during our performances of Romte, because it's become so important recently to be able to release and laugh.
Something happened during Sintgelok that I'll never forget, because it reflected the essence of theatre in a very simple way.
A group of women were sitting in the row in front of me. At one point, actor Leon Ali Cifteci says to Karel Hermans, "You've had a hard year." As soon as those words were said, tears started to roll over the cheeks of one of the women. She seemed to recognise herself in the sentence. The women next to her realised this and gently held her while Leon Ali whispered, "It'll be alright." Suddenly, it wasn't just about the actors. The words on the stage touched and connected the women in front of me.
In 2023, we'll again be creating connections between special stories, people and places. We're very much looking forward to meeting you again: In a dune during Oerol, with the personal narratives of the people behind the Marching Band in villages, and at schools where we perform for children of all ages.
On behalf of all the staff at Tryater, I send you warm wishes for the festive season and a connected and inspired 2023. It'll be alright.
On behalf of Tryater,
Tatiana Pratley
Artistic Director