"Close your eyes. A girl is tying her skates. A boy clamping hold of a chair, his mother teaching him how to skate. A father burns his mouth on a cup of hot chocolate. Today is a perfect day…"
For as long as can be remembered, the ice rink has been on land owned by the Kingma family. With the ghost of Kingma senior still present, daughter Afke is torn. Should she keep her promise to keep up the rink, or should she sell the land and save her farm? Her son has a right to a future and it's hardly ever possible to skate anymore. In Under Wetter, a village is confronted by huge changes. It gets too much for some when even the future of the ice rink is at stake. Nature then gets carried away. Will the ice rink bring everyone together again, like it always used to?
Tryater gives the stage to different voices on the future of the ice rink. The chairperson who generally just wants to keep things how they were, the farmer who wants to sell the land, the climate researcher who puts the ice rink problematique in a wider perspective and the child that has never skated on natural ice.
On the beautiful ice rinks of Wergea actors, dancers, musicians and extras relate the story of the Kingma family. Under Wetter is an ode to the many ice rinks Friesland has and that, despite warmer winters, are still in use. A production about longings and traditions, packed with drama and festivities.
Collaboration with Ivgi&Greben
For Under Water, Tryater is working closely with the dance company Ivgi&Greben, based, like Tryater, in Leeuwarden. Ivgi&Greben create expressive dance performances internationally, translating urgent social issues into human expression that emotes and grips. For Under Water, Ivgi&Greben have created choreography that is infectious and celebrates dancing together, as a community. The six dancers drive the other players on and help to magnify certain aspects of the story, such as forces of nature and feelings of sadness and longing.
Time: 9.30 pm
Price: € 29.50 (regular), € 24.50 (Friends of Tryater), € 17.50 (under 18s). Try-outs € 2,50 discount
Accessibility
By car
Parking on the Fricoterrein (navigation Kerkbuurt 1, 9005 PD Wergea).

By Public Transport
With an OV-chipkaart or an Arcadia OV-dayticket you can travel with the Under Wetter-bus (line 422, platform C) from the busstation of Leeuwarden to Wergea. Leaving time at the busstation at 19:55. Leaving time Wergea after the show at 23.05.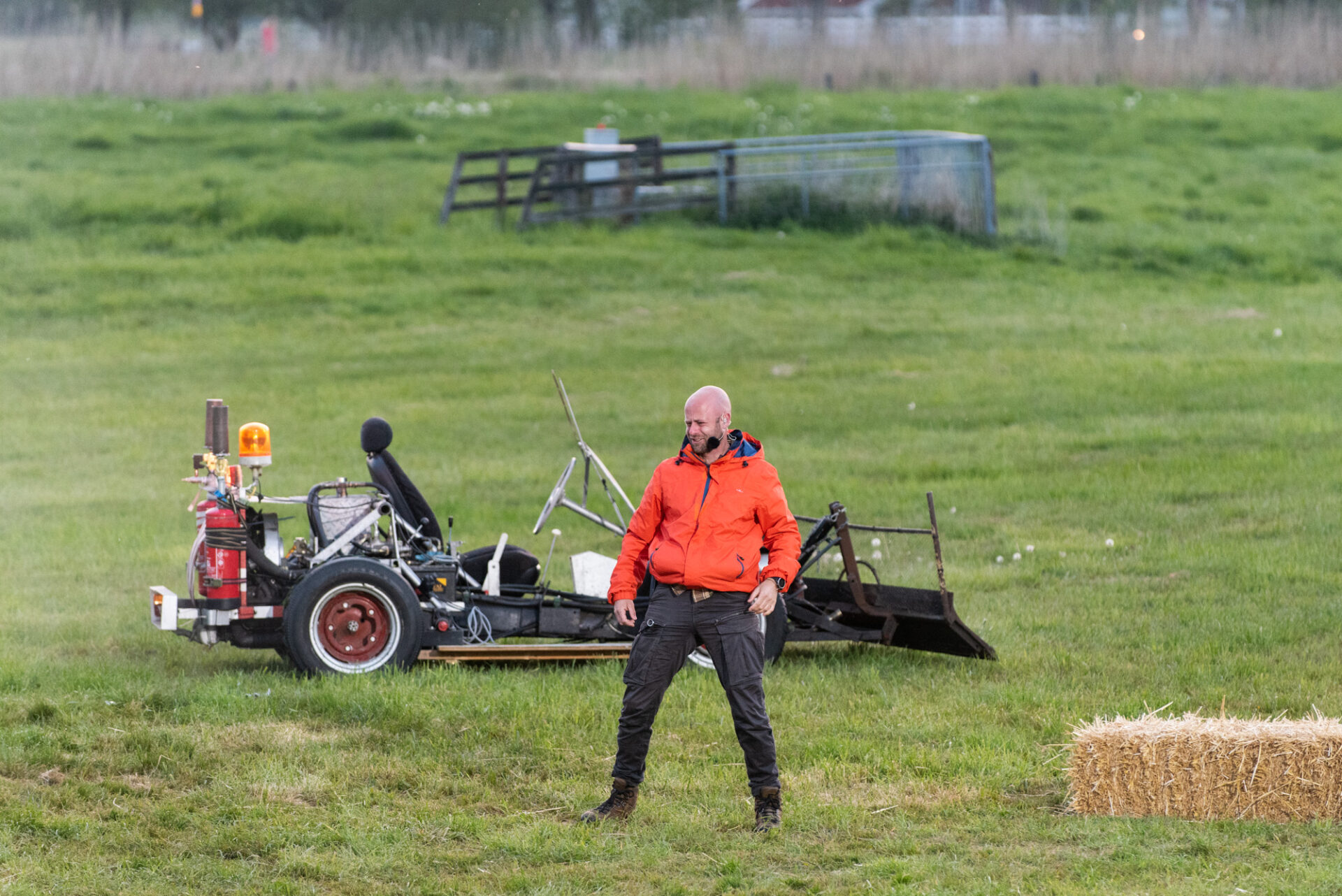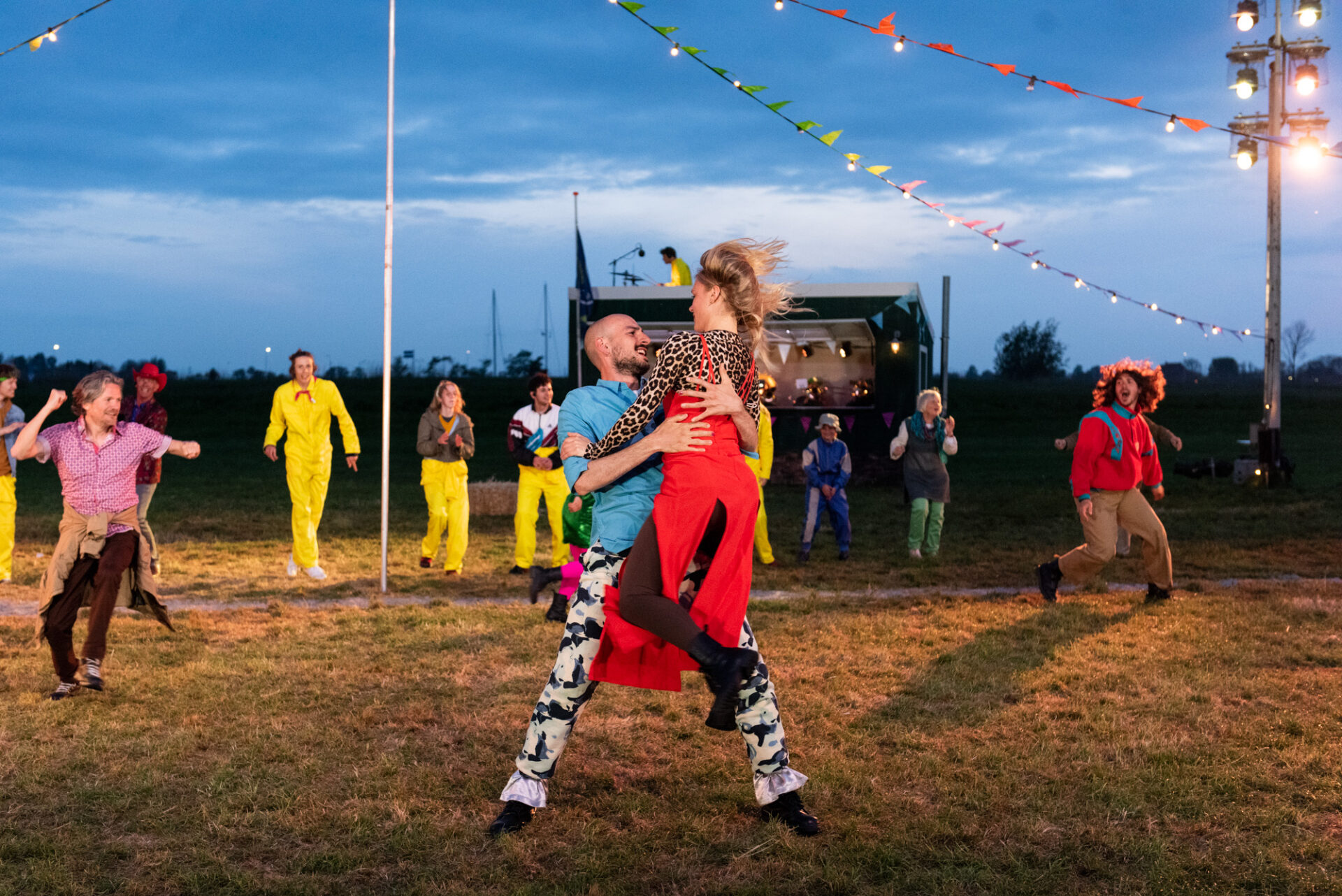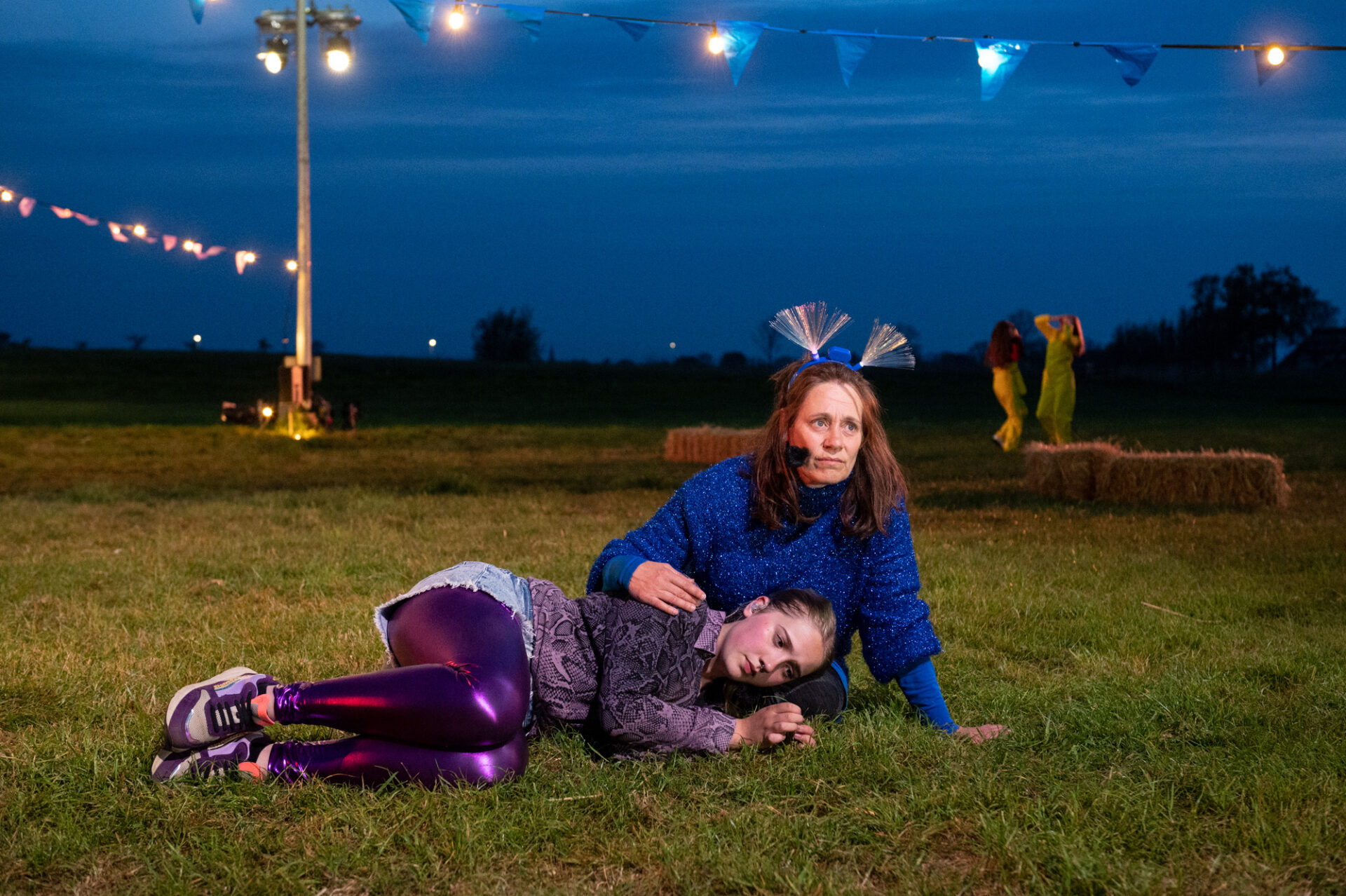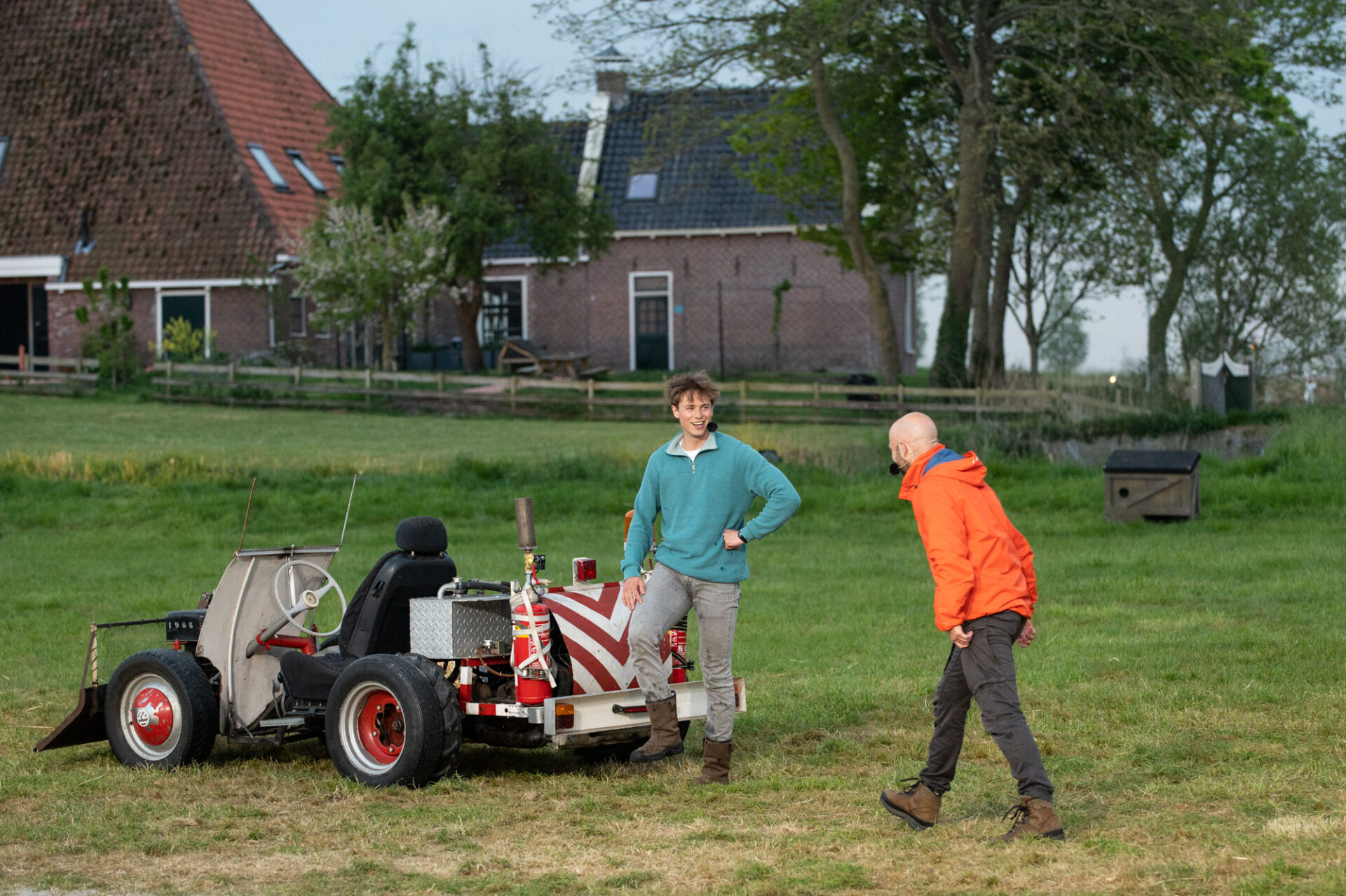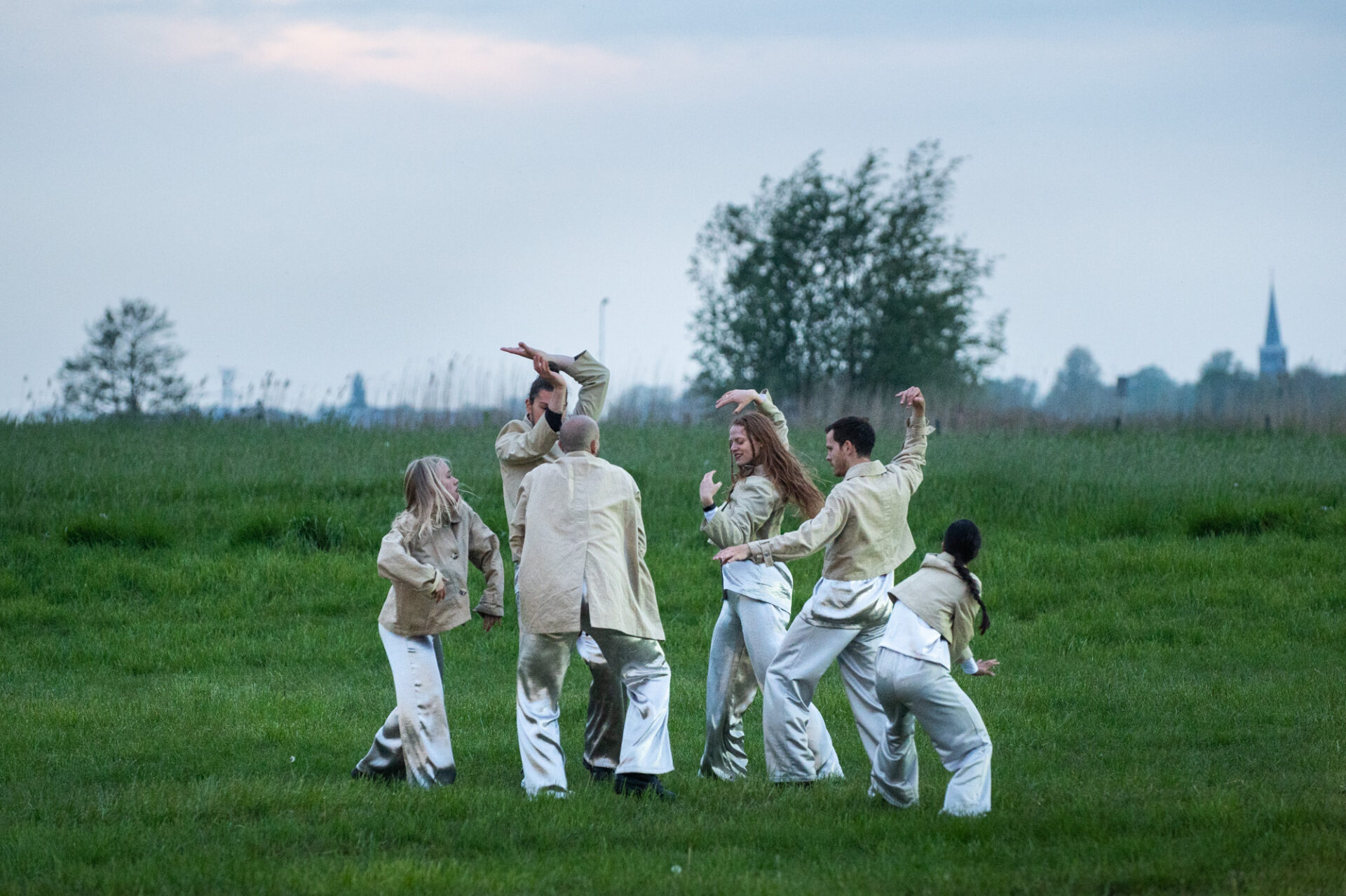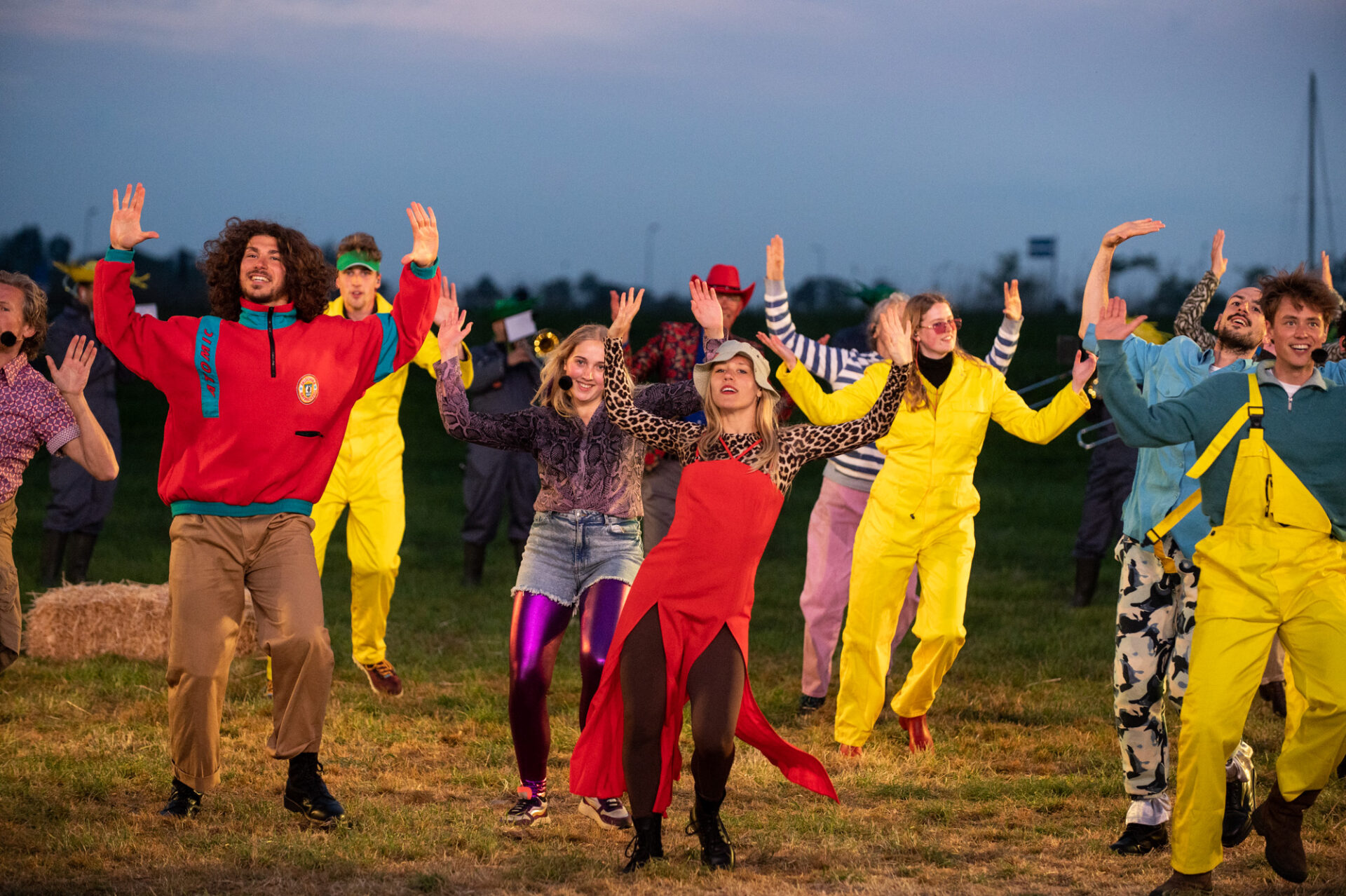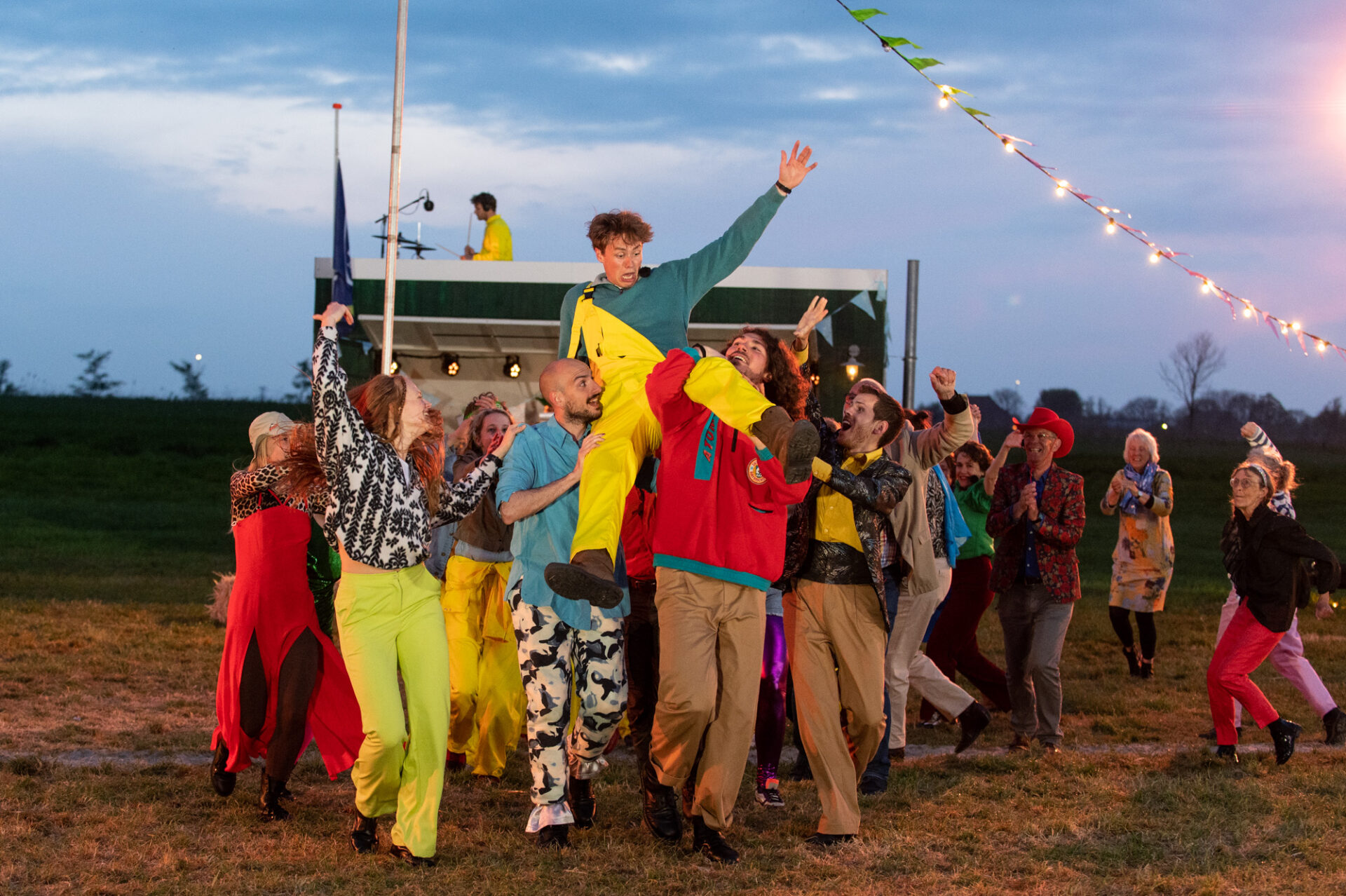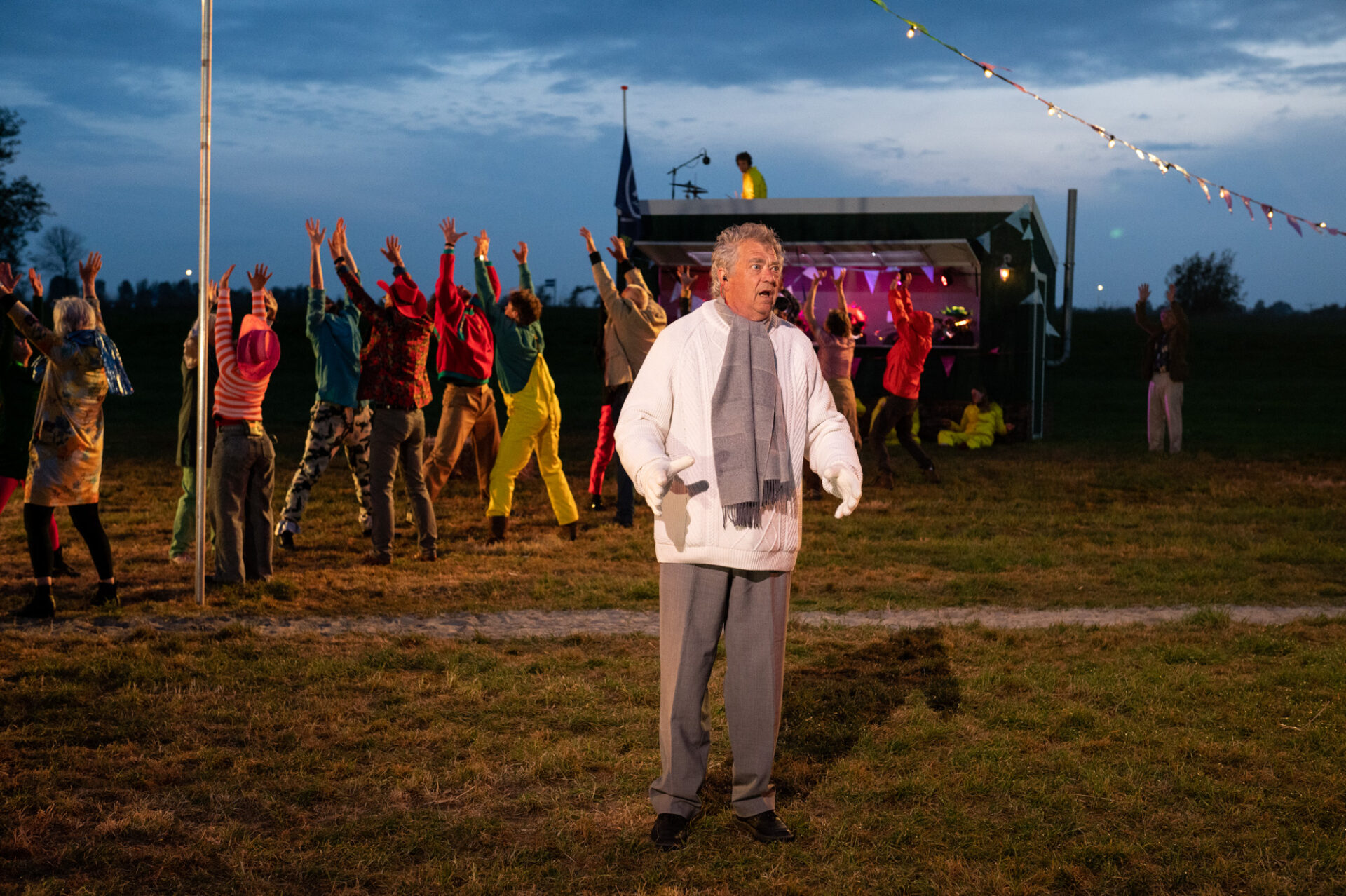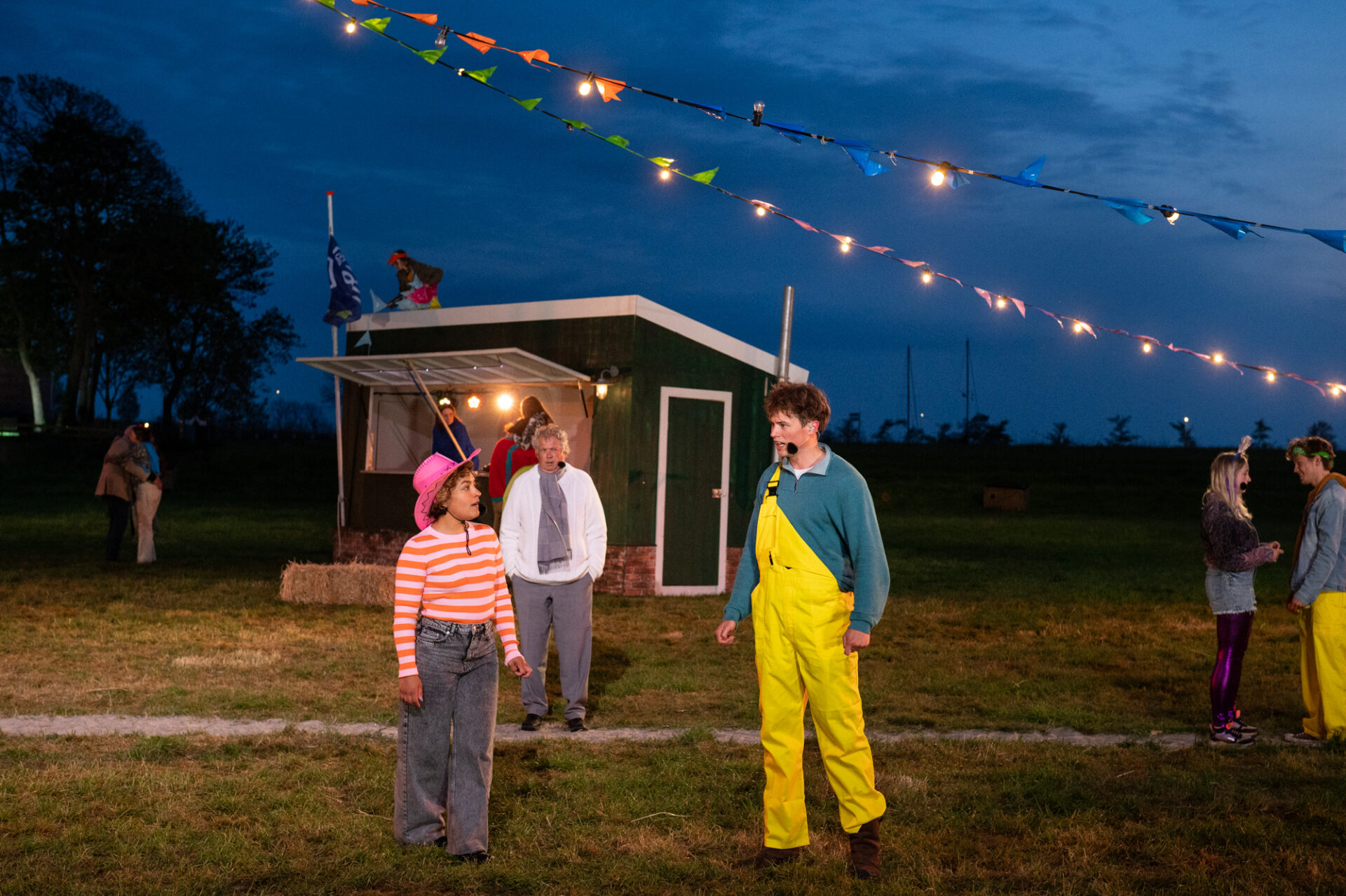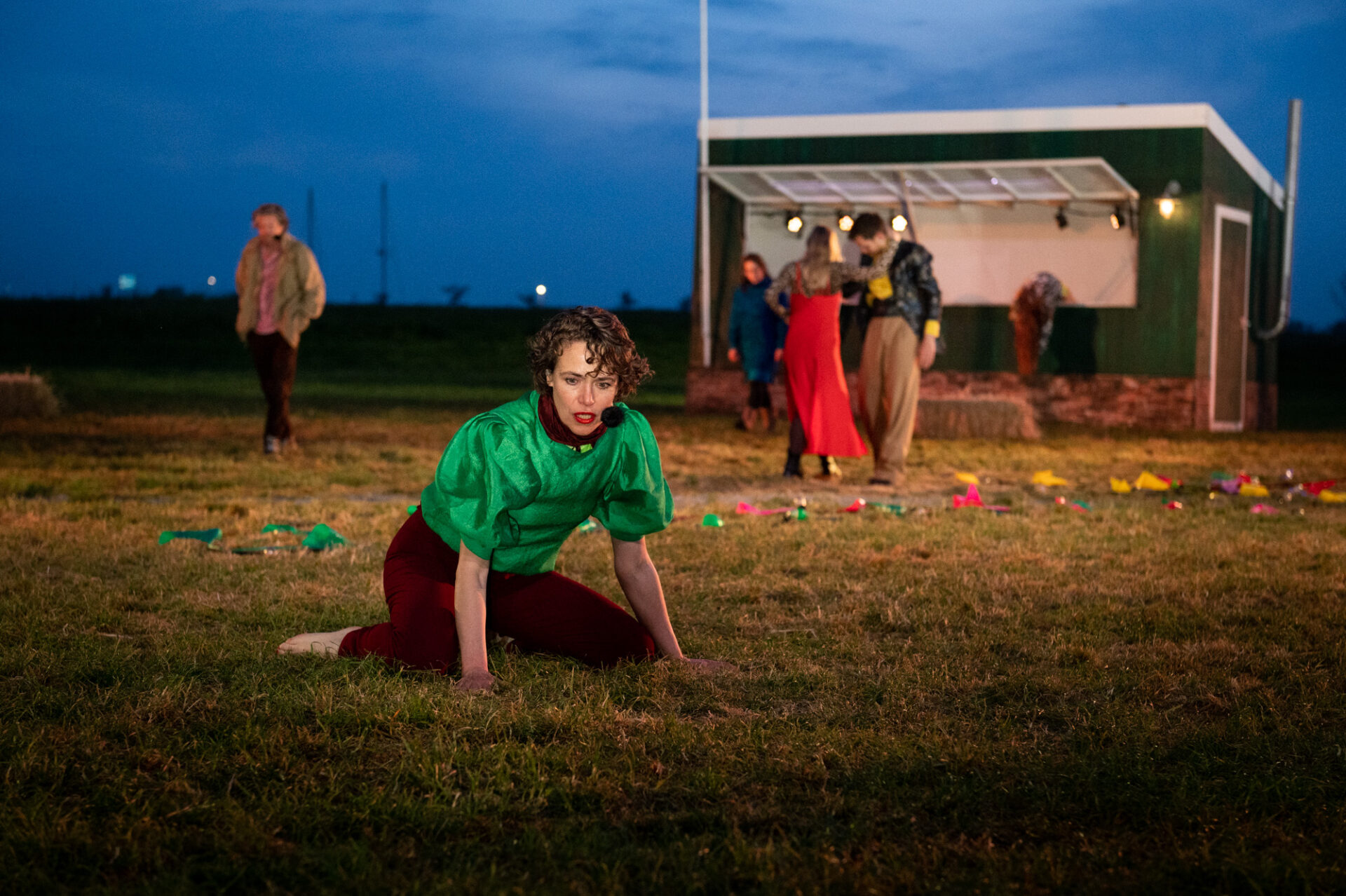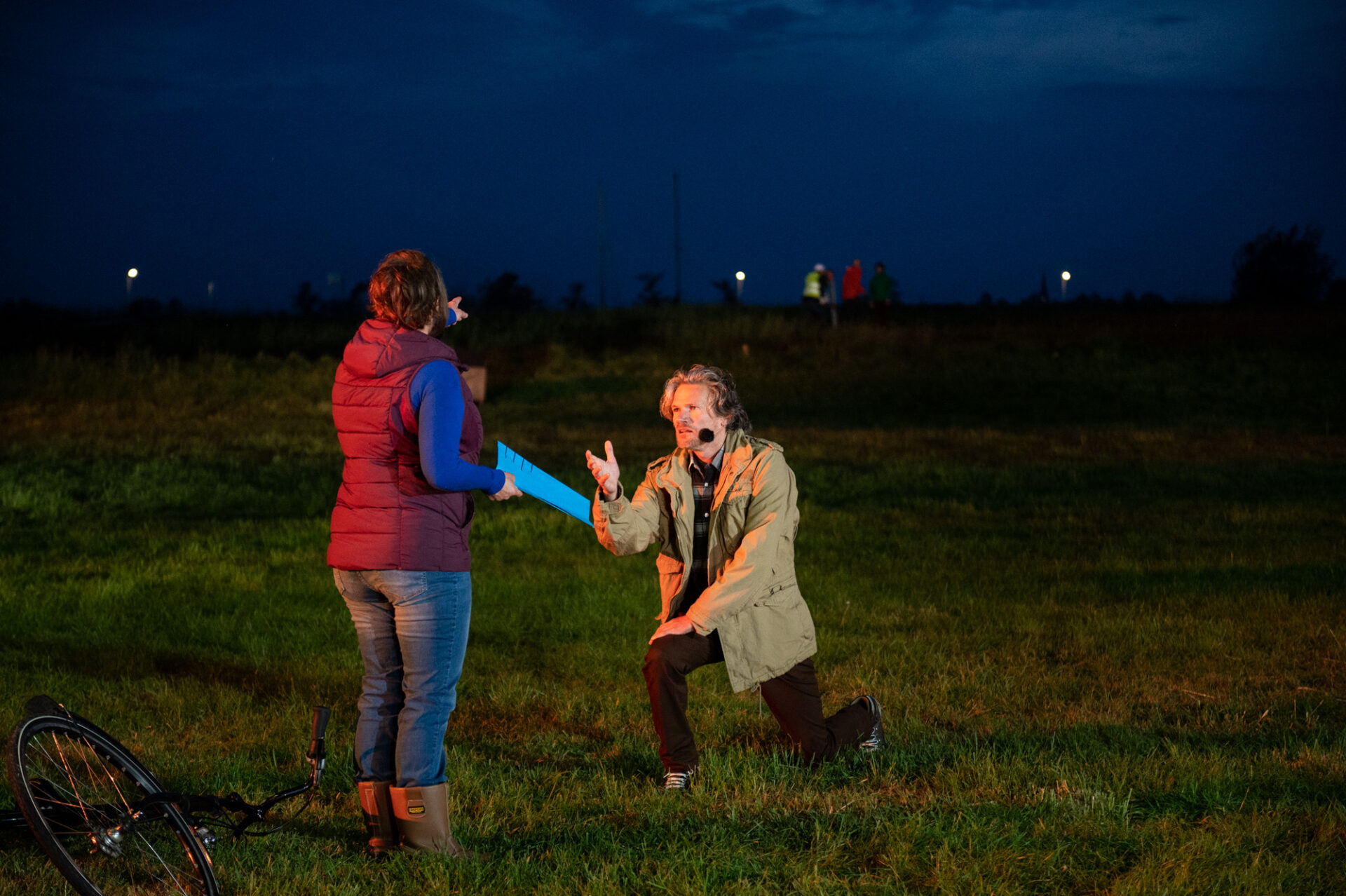 Photography: Anna van Kooij
Good to know
There is a short walk (around 10 minutes, 600m) from the parking to the ice rink.
Under Wetter is suitable for audiences aged 12 and over.
Both Frisian and Dutch are spoken in Under Wetter. Subtitling is available.
English subtitles available (Smart Glass). Choose the 'ticket + english subtitles'
Under Wetter has wheelchair access. Make sure you reserve a wheelchair place.
On Saturday 2 July, there will be a tactile signer from Komt het Zien. If you'd like to use the interpreting service, reserve a Komt het Zien place.
If the performance is cancelled due to bad weather, it may be rescheduled for the following Sunday or Monday. Tickets are valid for the relevant rescheduled date.
Slide up and make your evening complete!
Captain's Dinner
Make a complete evening of it in Wergea and have dinner there first! Chef Geert-Jan Vaartjes (from Lauswolt, De Librije and now Oan Tafel en Grand Café JAN! in his birthplace Wergea) will be making modern winter dishes for the spring in a special pop-up restaurant. 'Bare-bottoms-in-the-grass', 'hete bliksem' (potato and apple mash) with beef cheeks and pickles, and, of course, a vegetarian option too. If you'd like to slide up to the Captain's table, then book dinner for €20 per person!
Please note: places are limited and price is excluding drinks. If you're vegetarian, make sure you indicate this when booking.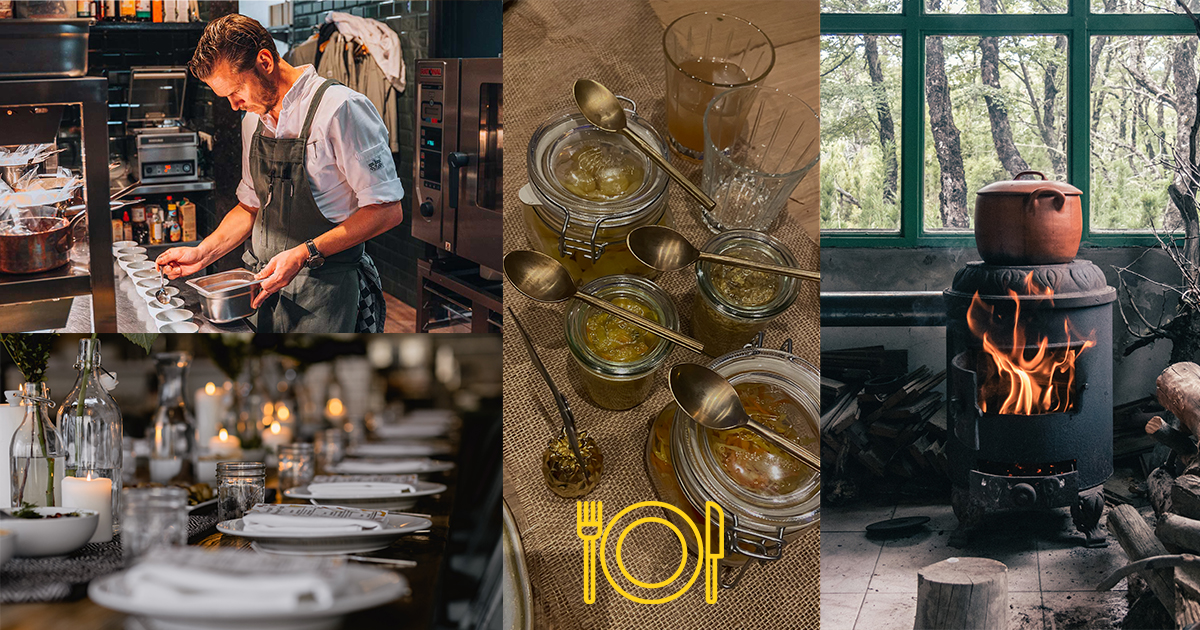 ---
Arcadia – ICE Programme
Under Wetter is part of Arcadia's ICE programme which includes a number of projects in which artists look for new connections with society. Arcadia is a 100-day long arts and culture event following on from Leeuwarden-Fryslân European Capital of Culture in 2018. Arcadia takes place every three years with the first edition being in 2022.
---
Under Wetter has been made possible by the Leeuwarden Entrepreneurs Fund (LOF), the Nieuwe Stads Weesthuis, the Prins Bernhard Cultuurfonds, the Ritkse Boelema Gasthuis Foundation and the Meindersma-Sybenga Foundation, along with our regular subsidizers, the Ministry of Education, Culture and Science, the Province of Fryslân and the City of Leeuwarden.